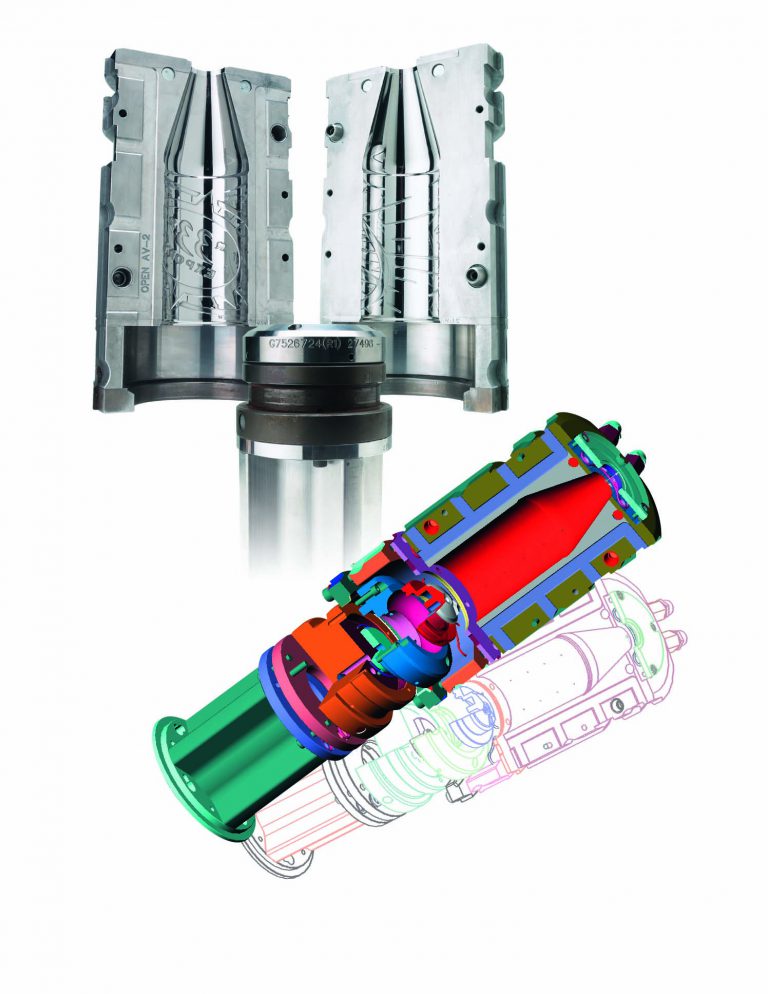 Product Design & Consultation
We have designed bottles across major industries such as healthcare, cosmetics, automotive and industrial use. We pride ourselves in our ability to provide quick results with expert advice.
We can design bottles or redesign any mold to suit your needs. Our team of engineers have been in the mold making business for over 20 years.
Wentworth Mold provides tooling for both major blow mold types; 2-Stage Stretch/PET Blow Molding and Extrusion Blow Molding.

Wentworth is a leading manufacturer of PET blow molds for Hot-Fill and Cold-Fill applications. We manufacture tooling for all two-stage machine platforms including Sidel, Krones, KHS, SIPA, Siapi, Amsler, Tech-long, and more.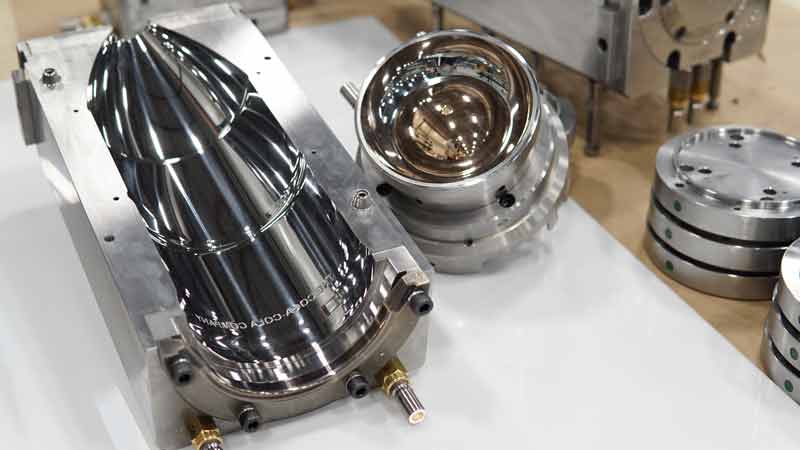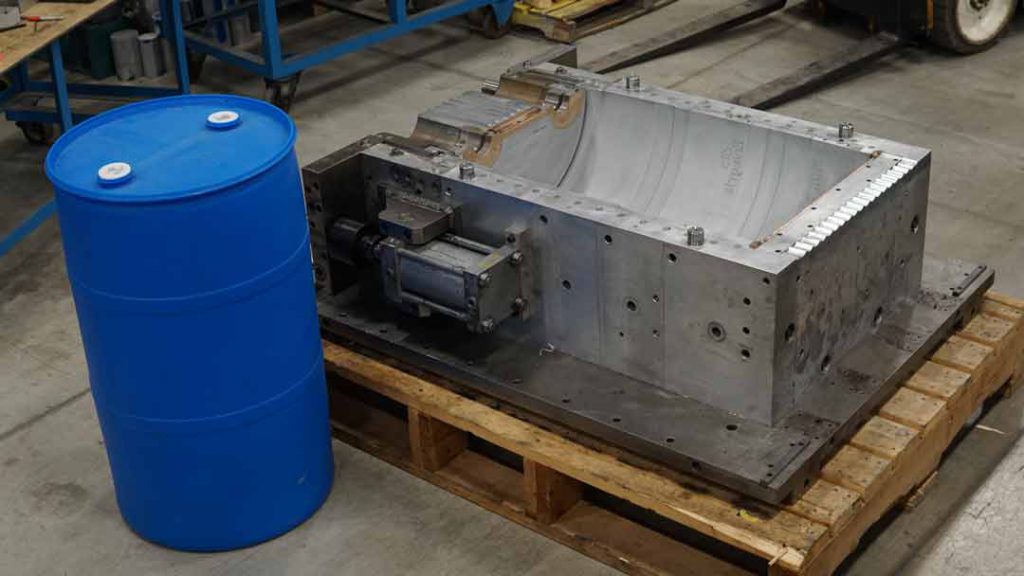 In addition, Wentworth supplies wheel, shuttle, and drum extrusion blow molds worldwide. We manufacture extrusion tooling for Graham, Uniloy, Bekum, JohnHou, Kautex and Automa machine platforms.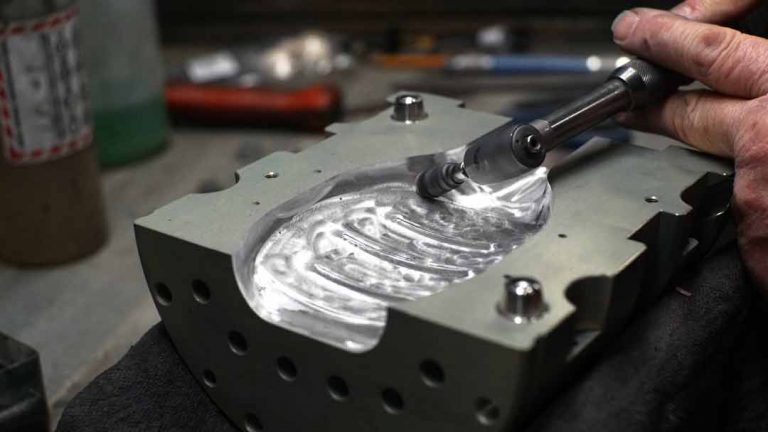 Repairs and Refurbishments
Our repair shop aims to extend the working life of your mold. For our refurbishment service, we work with you to modify your  blow mold tooling to your new design specification.
As a part of our repair and refurbishment service, we handle all shipping logistics.
We realize that our customers need fast results, which is why we offer a sampling service. Our production experts will quickly produce samples of your bottles so you can validate your designs without tying up your company's resources.
We sample molds for most major machine platforms across Extrusion and 2-Stage Stretch Blow Molding processes.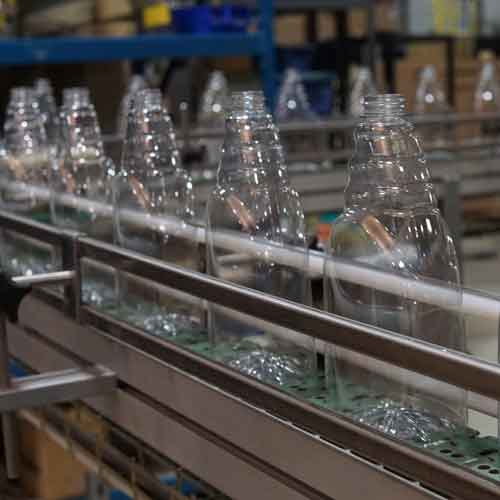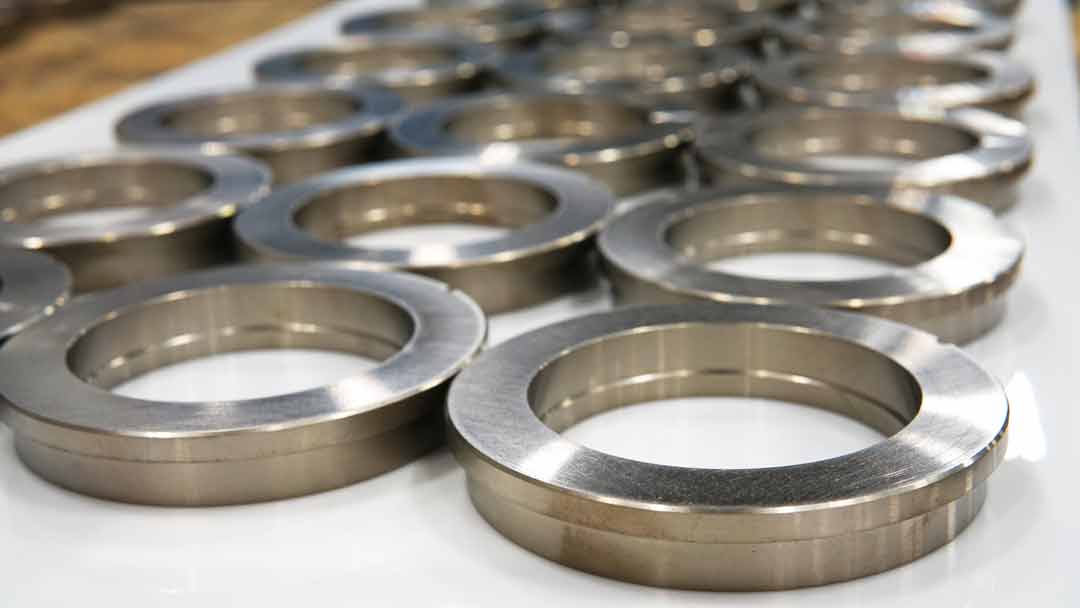 Wentworth Mold's team of engineers and expert machinists can help you manufacture the parts you need for your project. Our shop contains state of the art CNC's, Lathes and mills that can handle the most intricate of designs.
Wentworth Mold has been a leader in the blow mold tooling industry for over 70 years and we have seen our fair share of aging molds. We recognize how important CAD models are for development, which is why we offer reverse engineering for all blow-mold tooling parts.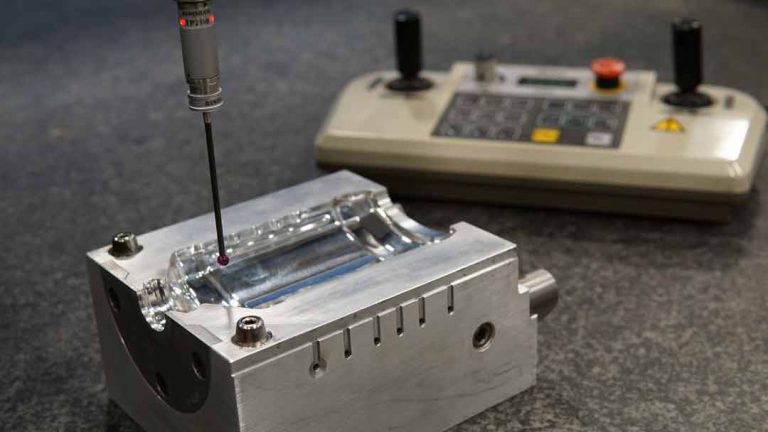 ©2023 WentWorth Mold
Copyright Wentworth Mold – All Rights Reserved


©2023 WentWorth Mold
Copyright Wentworth Mold – All Rights Reserved